product
Contact us
company name:Zhengzhou Yufeng Heavy Machinery Co.,Ltd
factory add: North Dongfang Road, Mazhai Industrial Park, Zhengzhou City, Henan, China
Tel: +86 371 60395600
Fax: +86 371 67681159
Cell: +86 15890080350
Email:yfballmill@gmail.com
MSN: yfballmill@hotmail.com
Skype: yufmachinery
Position:home

>>

Product

>>

Cutting machineProduct
Cutting machine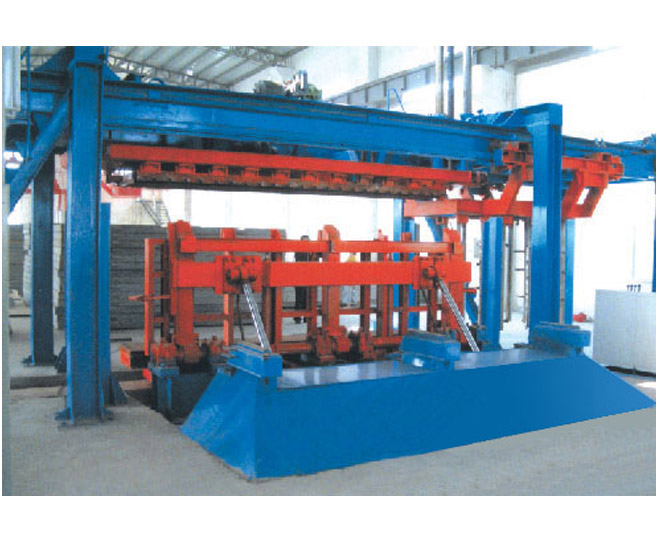 Cutting machine is the main equipment for Autoclave Aerated Concrete(AAC) productes, it`s necessary core equipments for capacity more than 50000m³/year, it is also necessary to increase the AAC capacity. Our JQF series cutting machine adopts advanced technology,with only one step,can cut the cake in six sides, no need of hang the cake for second time, reduces the damage to the cake. So our cutting machines are welconde all over the country, and gain honour from all our users.After yeas technology innovation,nowadays, we are able to produce many models of AAC cutting machines.
Working theory of the cutting machine:
Put the cake together with the bottom board onto the overturn plate, then move to the small slipway near cutting, after turn 90º, the cake will be move to the cutting place from the slipway, then level cut the cake in four sides, and crossing cut the cake. After the cutting the cake will back to the overturn plate from the slipway, turn 90 º in reverse direction,the cake will back to the overturn plate,the whole process will finish automatically.
Advantages of the ground overturn cutting machine:
1.Structure compact, easy to operate, less maintenance.
2.The level cutting and vertical cutting can be finish only once.
3.Cut the cake in 6 sides,the final product accuracy is accord with standard of GB/T11969-1997.
4.Can also satisfy the requirement of producing slab, the final product accuracy is accord with standard of GB15762-1995.
5.Can recycle all the waste slurry, no secondary pollution.
6.Cake no conglutination.
7.Level cutting adopt screw drive, solve the original problem of the lack of synchronization by hydraulic transmission.
8.No Limit and interlocked in mechanical systems to prevent accident by the improper operation of the equipment.
9.Have rapid replacement wire device.
10.No defective products.
Main technical parameters of :
No.

Spec

Cutting cycle (about)

Capacitym3/year

Cutting accuracy

(mm)

Power

(kw)

Overall dimension

(mm)

1

4M

4050x1240x650

≥100,000

Cut 6 sides±2

26.5

11000x4200x5600

2

6M

6050x1540x650

30

13200x4600x5800
Yu Feng Heavy Industry is a leading domestic manufacturer of
Cutting machine
manufacturer,sales to many countries and regions around the world.Please contact our
Cutting machine
department,in order to know more information about
Cutting machine
.